Company Profile
Fooding Introduction:
Fooding Group Limited is a global provider of food additives and ingredients specializing in serving the demand for raw materials needed for finished food products. Our clients trust us to provide quality ingredients every single time. Combined with strict manufacturing processes, top-notch R&D and a disciplined trading platform, Fooding Group Limited continues to build upon our experience while looking out into the future.

Fooding History:
Fooding Group Limited was first established in 1995 under the name Jinhua Chemicals. Our company originally operated a small plant base, manufacturing only a handful of Food additives.
Five years later, as our company started expanding, the group had grown to three manufacturing plants, at which point the offering of our products globally really started to take place through our first marketing-dedicated office in Shanxi.
In 2005, as our business continued to grow, we moved to Shanghai and began operating under the name: Shanghai Honghao Chemicals Co.,Ltd.
It wasn until 2008 that we then began to have a footprint in virtually every corner of the globe as we grew to five manufacturing plants, 35 operating factories and 3 planting bases. It was also around this time that our company started to take a more aggressive participation in industry wide events, fairs and exhibitions.
Today you can find our ingredients and food additives being used in thousands of finished products around the world. Furthermore, our marketing business has grown so significantly, that in 2011, for the first time we bought in experienced professionals from the western part of the world to help us grow, and in some cases create new businesses in underserved markets.
The company culture
Good faith, happy things.Equally simple human relations.Fully respect each employees thought and personality.

The company goal
Based on the Internet, integrated supply chain, do what others do or do the public in the form of wonderful work.

Company business philosophy
Sincerely welcome each a man who is willing to join our team, also wish every people who want to leave our company.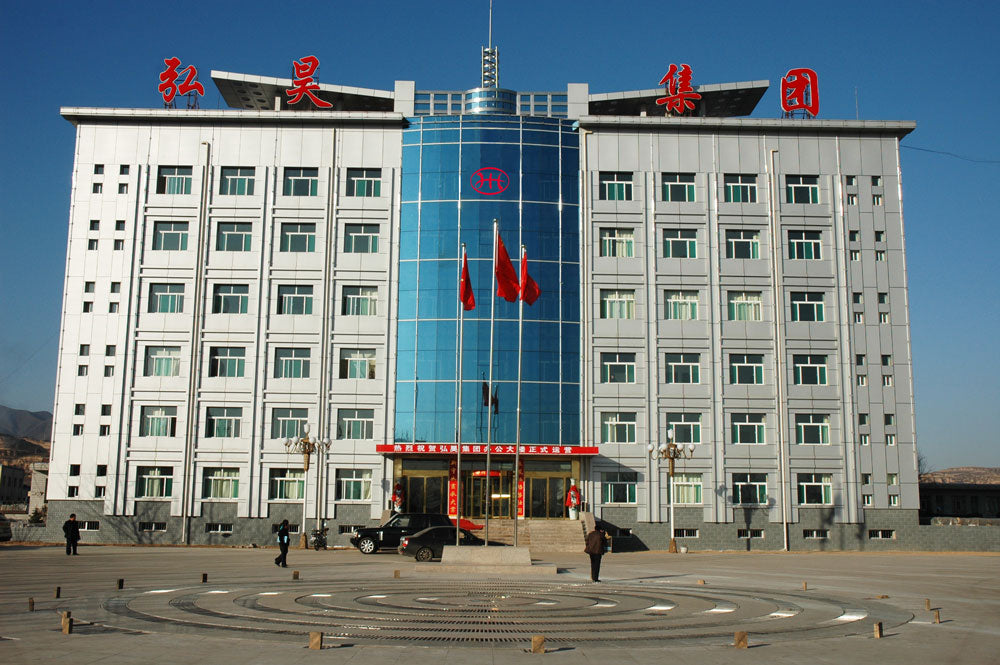 Fooding Mission Statement
  Constantly strive towards:
   · High quality products
   · Professional technology support
   · Total solution for food
   · Reasonable price
   · Credible friendly cooperation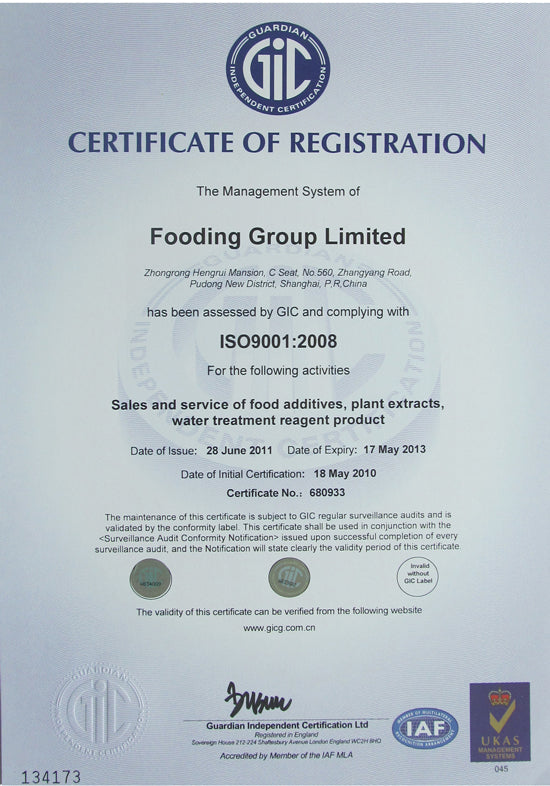 Fooding mission is to become the worlds leading supplier of food additives and ingredients. This will be accomplished by providing quality ingredients that match the specifications of our clients at competitive prices. Our products will derive from trusted sources and arrive to our clients in a timely and well arranged manner. Clients will take comfort in knowing that all of  their product needs are being handled by a professional and friendly support staff that constantly strives to outperform.